Community Goods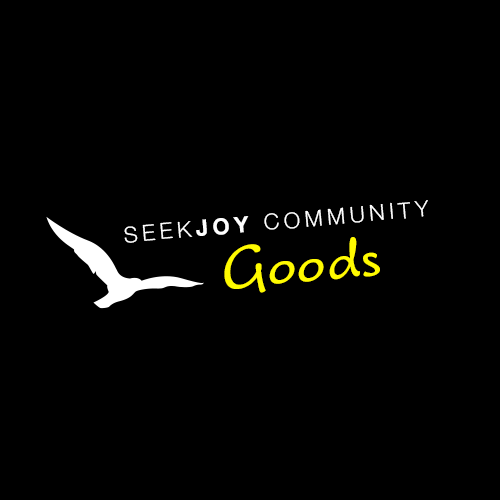 It seems there is a constant battle fought between those trying to do good and finding a means to support that work when it comes to "money". Many artists, activists, and small non-profits struggle to find a balance in this war and we're here to assist.
We have a section of our online marketplace setup to sell goods and other products that have been created by humans trying to support their work in the community. There is no single "category" of good, the marketplace expands as people reach out to ask if we can help sell their work for them.
SEEKJOY® produces the necessary "product images" and usually will capture some type of story about the artist and/or peice of work which we then showcase in the markeplace. In exchange, SEEKJOY® receives a small commission and uses the funding to offset the costs of continuing the service.
Explore Community Goods!
SEEKJOY® Merch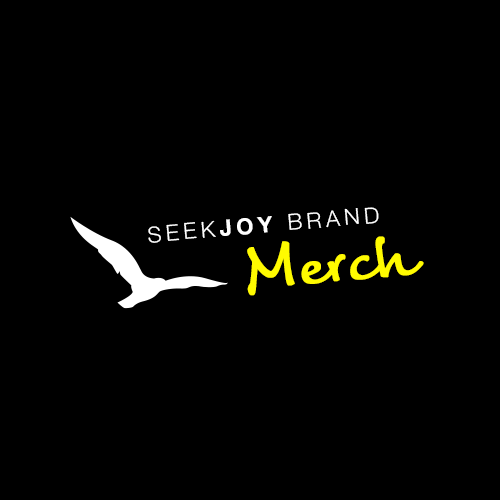 We're walking a very fine line trying to both end the rampant consumerism of our time while trying to be supported financially to do so.
We'd love to spread our message, but ordering a batch of t-shirts and stickers just isn't what we're about: the world has enough t-shirts and the process of manufacturing stickers and the materials used is nothing to be proud of.
That said, the niche of materials we're OK using in our "merch" are those destined otherwise for the landfill and we're OK with manufacturing if it's done via alternative energy so... That's how we do things. On occasion you'll find non-repurposed materials used in our merch, but usually it is because the "new" material is one that should be used across an industry in terms of it's sustaianability. One example of such a material would be hemp, which is used in our "HempHanky" as part of the #BringBackTheHanky initiative.
View some of our Merch!
Creative Services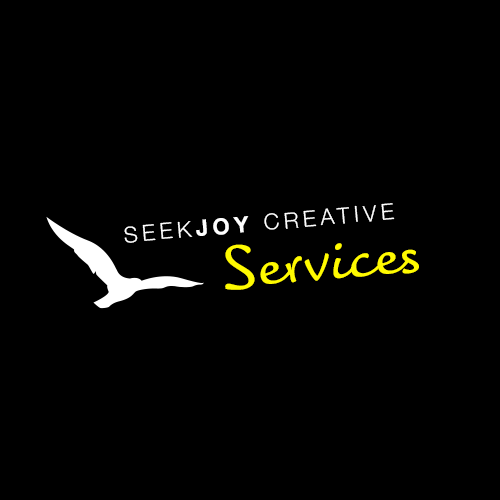 The niche we serve has needs. One of the things we're always coming across is a need for help with a variety of "Media" related things such as websites, video production, photogaphy, social media stuff...
Years ago we had served everyone in need of these things, but we're now confining our work to artists, activists and small non-profits working towards radical social and environmental reform.
Instead of billing for things hourly at a rate a service might be worth from a traditional "agency" perspective, we have packaged (and continue to package) a selection of micro-services which are frequently needed by people in our defined niche. These creative services are then streamlined and facilitated by various transactions in our online store.
The goal of these services is to make things like design, marketing, communications and web development more accessible to people working for good.
View Creative Services
SEEKJOY® Events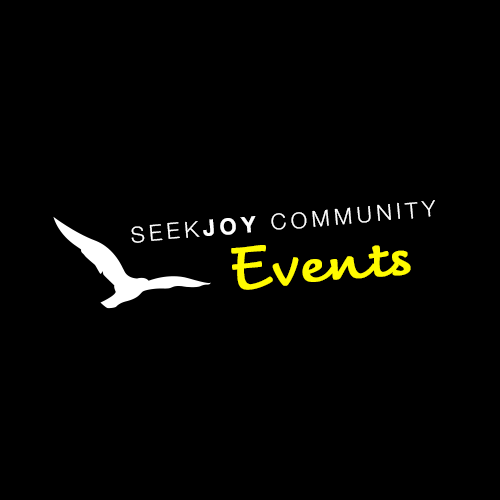 We believe in community-based events and their power to bring people together.
When possible, we endeavor to organize hyper-local community-building events, festivals and gatherings such as the SEEKJOY Convention and a variety of small "pop-up" style open mics, forums, twon hall discussion, etc.
The Event Section of website & online marketplace has yet to be launched - stay tuned!
Broad-based Public Support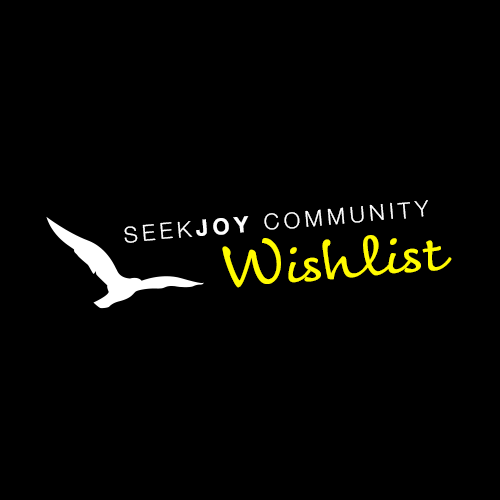 We have needs in order to work harder, better, faster and stronger. When we have a need for something we post a "Product" in the Wishlist Section of the online marketplace in the hopes that a wonderfully amazing human being (like yourself!) might consider helping us acquire the item and/or arrange to have it donated.
The "price" of a product in the Wishlist is the amount we think we'll need to acquire that item. We are very committed to the idea of "Buying Used" and will take the budget provided for an item through a Wishlist contribution and source the item in the local market via Craigslist and other used platforms. Please note! "purchasing" at item from the Wishlist will NOT mean you receive that item! It is a contribution to the cause!
Another means of generating support is the Community Fund created for those who wish to simply support our work in the field. Contributions will directly allow us to continue serving our community of independent artists, individuals, activists and non-profits through the various initiatives we've launched on our website.
Consider the Community Fund like a "GoFundMe" style endeavor that allows us to avoid the outrages charges associated with many online fundraising efforts. Unlike with many online fundraising platforms, the only amount reduced from a contribution and/or sale in our marketplace is the standard credit-card processing fee.
Explore the Wishlist!