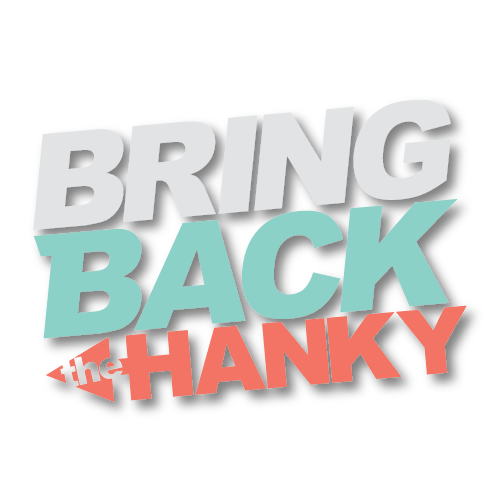 Just about anything manufactured specifically to be thrown away just seems silly.
Introducing #BringBackTheHanky, a SEEKJOY Community Initiative aimed at reducing the use of disposable paper towels!
Did you know?
The production of paper products is the 3rd largest global user of fossil fuels.
Source: American Forest and Paper Association, (Garner, J.W.. Energy Conservation Practices Offer Environmental and Cost Benefits. Pulp & Paper, October 2002).
Primary Goals: #BringBackTheHanky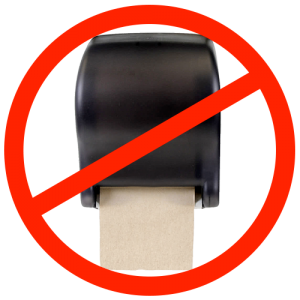 Raise awareness about the negative effects disposable products have on our environment and showcase the impracticality of their place in modern social structures.

Encourage readily-adoptable alternatives to disposable paper products.

Side Note: Almost every paper product COULD be made from Hemp Pulp as opposed to trees. We'd like to see the major paper-industry companies begin lobbying to legalize industrial hemp in the US and shift their manufacturing sources accordingly. Think about this!

Our "business model" is to inspire and catalyze positive social change. This initiative is a social-entrepreneurship venture, and we'd love to inspire others to engage in similar approaches to addressing the underlying sources of our collective impact on the environment.
#BringBackTheHanky is both a product and a movement.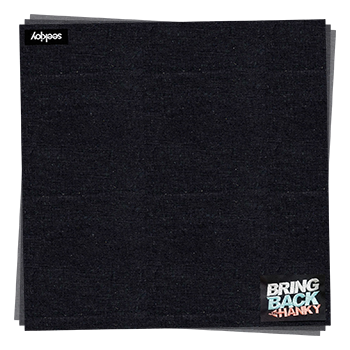 The product itself is a 12" x 12" handkerchief constructed with 55% Hemp and 45% Certified Organic Cotton. So, what's the movement?
Sustainable co-inhabitance of Earth!
View in the Online Store!
100% Solar-Stitched!
Each #BringBackTheHanky is sewn inside a bus using power from our solar array. How else would our goods be manufactured?
Sustainable Fabrics
Hemp & Certified Organic Cotton make for an amazingly eco-friendly combination. We source these fabrics as locally as possible (and yes, we're continuing to advocate for the legalization of industrial hemp).
For a Good Cause!
Proceeds support our self-funded, social-entrepreneurship business model. We're small, nimble, and don't really need MUCH but certainly can't keep going with ZERO.
Each #BringBackTheHanky is sewn by 100% solar power and features hemmed edges and a small SEEKJOY logo so that when you pull out that awesome paper-towel alternative others around might catch the memo and join the club!
Where and how can I get my #BringBackTheHanky?
The #BringBackTheHanky is exclusively available from our Online Store and/or can be purchased from SEEKJOY Camp if you happen to catch us somewhere on the road.
Get Yours Today!
#BringBackTheHanky