FEATURED SEEKJOYTV PLAYLIST
#STOPLINE3 VIDEOS
We're fully engaged in the effort to block the proposed Line 3 Replacement Project. Watch the vids below and take a look at the #StopLine3 SCI
Water Droplets are Here!
We've been making these small symbols as an effort to build community, encourage collaboration, and provide some financial support for the work we do. Watch the vid and get yours via the SEEKJOY® Community Marketplace!
Hey! We just launched a new initiative…
Learn more about #SYLFFIRE: Support Your Local Fossil Fuel Industry Resistance Effort and help us end our dependence on Fossil Fuels!
Featured Posts
URGENT: Contact Gov. Walz and Lt. Gov Flanagan! DOC Appeal of Line 3 Must Continue!
  URGENT!!! Appeals of the PUC's conditional approval of Line 3 have been DISMISSED and now it's up to Gov. Walz and Lt. Gov. Flanagan to instruct their new Department of Commerce to re-file a "Petition for Reconsideration" of the FINAL PUC order approving the "Replacement" project before the February 12th, 2019 deadline. If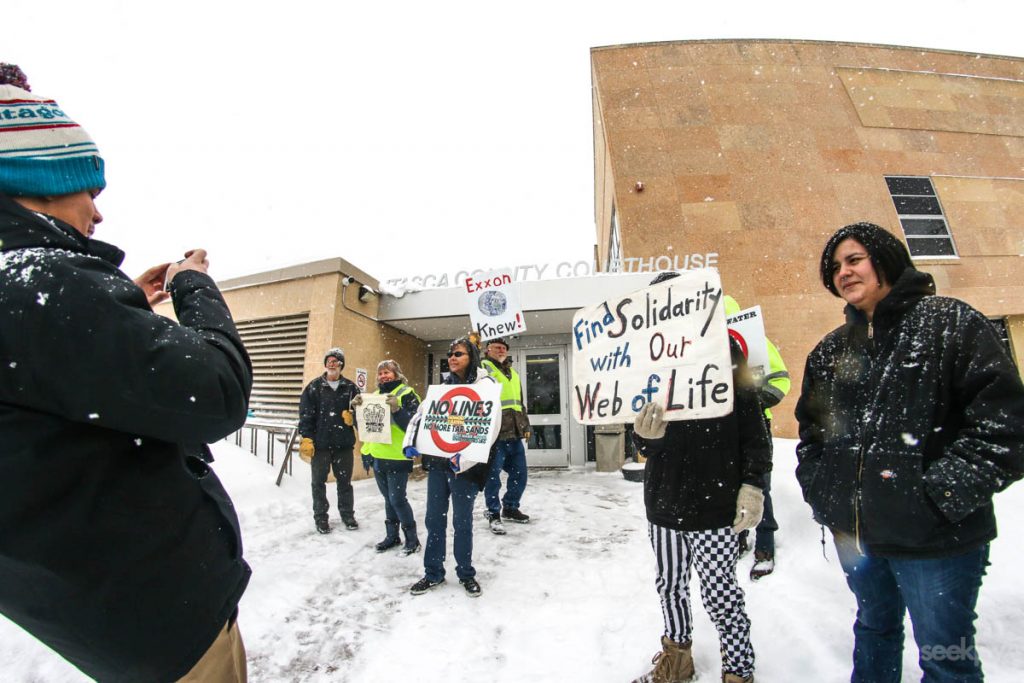 #4Necessity Valve Turners Action & Arraignment Recap
The four activists, acting as the group "Four Necessity" are Brenna Cussen Anglada, Michele Naar-Obed, Daniel Yildirim and Allyson Polman. The action was live-streamed via Facebook on the Four Necessity Facebook Page until local law enforcement demanded the phone be turned off prior to being taken into custody.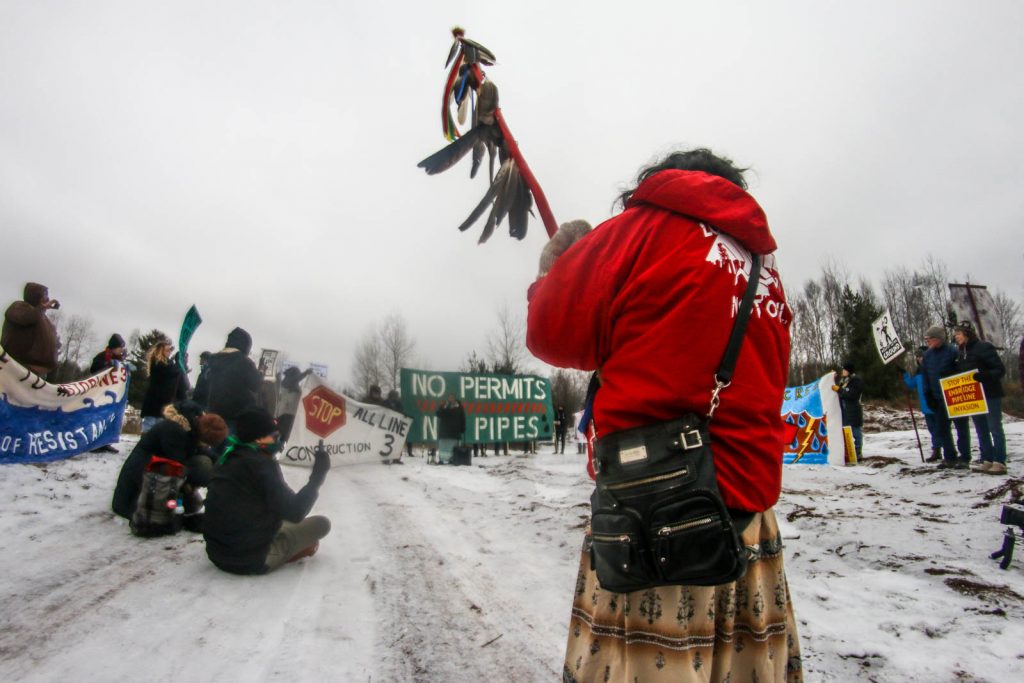 NO PERMITS // NO PIPES (#StopLine3 Action Recap)
The day before Minnesota's Department of Commerce announced their filing of an appeal of the Public Utilities Commission's Certificate of Need Permit for the Enbridge Energy Line 3 "Replacement" Pipeline, about a hundred two-leggeds gathered just south of Duluth Minnesota to expose a hidden pipeyard where Enbridge is storing a massive pile of pipeline sections
Home