FEATURED SEEKJOYTV PLAYLIST
#STOPLINE3 VIDEOS
We're fully engaged in the effort to block the proposed Line 3 Replacement Project. Watch the vids below and take a look at the #StopLine3 SCI
Water Droplets are Here!
We've been making these small symbols as an effort to build community, encourage collaboration, and provide some financial support for the work we do. Watch the vid and get yours via the SEEKJOY® Community Marketplace!
Hey! We just launched a new initiative…
Learn more about #SYLFFIRE: Support Your Local Fossil Fuel Industry Resistance Effort and help us end our dependence on Fossil Fuels!
Featured Posts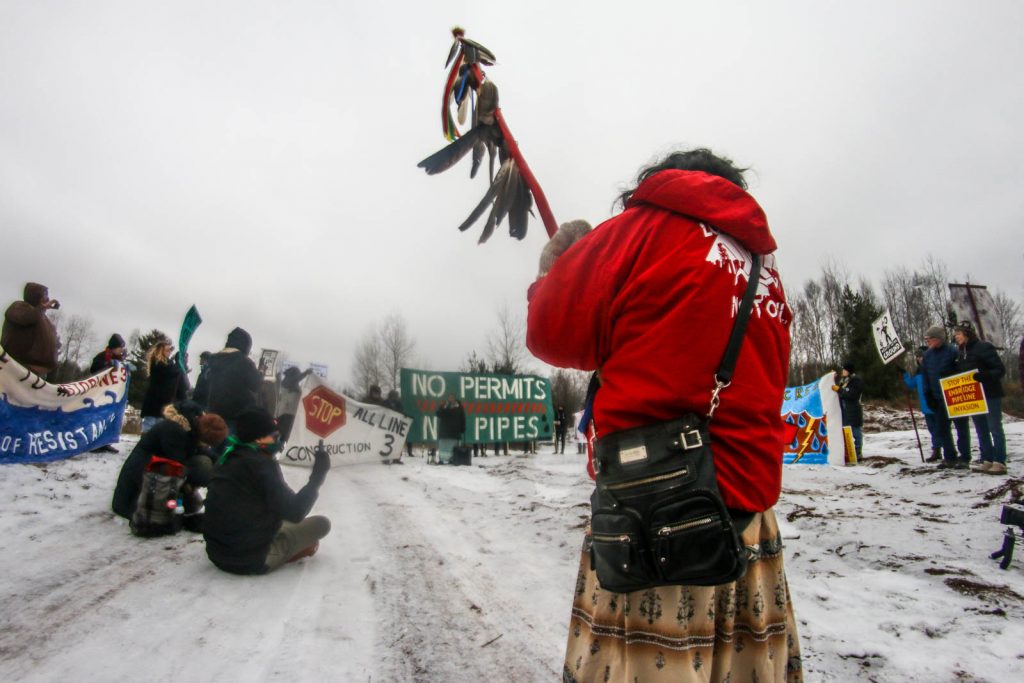 NO PERMITS // NO PIPES (#StopLine3 Action Recap)
The day before Minnesota's Department of Commerce announced their filing of an appeal of the Public Utilities Commission's Certificate of Need Permit for the Enbridge Energy Line 3 "Replacement" Pipeline, about a hundred two-leggeds gathered just south of Duluth Minnesota to expose a hidden pipeyard where Enbridge is storing a massive pile of pipeline sections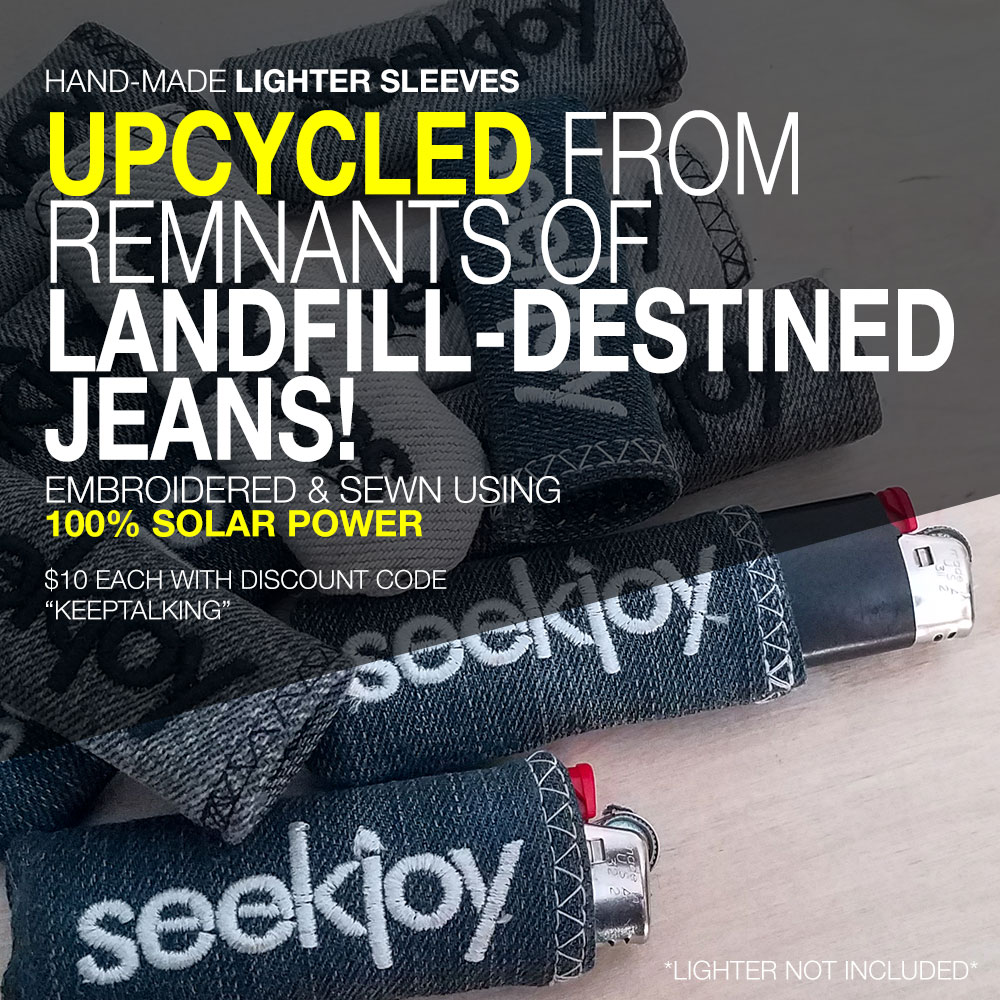 UpCycled Lighter Sleeves from Landfill-Destined Jeans!
Did you know that in 2015, according to the EPA, Americans discarded 16.03 million TONS of textiles into the municipal solid waste system? Did you know that 10.53 MILLION of those TONS ended up in landfills? We didn't either, until we did, which got us thinking and… So – without further ado… We're super stoked
It's October 11th, 2018 and snow has fallen on the White Earth Reservation in Northern Minnesota. If you haven't heard about the Enbridge Energy Proposed "Line 3 Pipeline" we're encouraging you to get up to speed. Long story short, we as Minnesotans, Midwesterners & Mississippi River'ers have the choice to let a Tar Sands Oil
Home