FEATURED SEEKJOYTV PLAYLIST
#STOPLINE3 VIDEOS
We're fully engaged in the effort to block the proposed Line 3 Replacement Project. Watch the vids below and take a look at the #StopLine3 SCI
Introducing… #sNoLine3!
We've officially launched a fun, light-hearted campaign to engage our beloved snowsports family in the effort to stop the Line 3 Tar Sands Oil Replacement Project. If you love winter, alpine/nordic, snowboarding, snowshoeing, sledding… get involved with the climate change conversation!
Have you seen our current selection of custom lighter sleeves?

We're making these in small batches off-grid via solar using up-cycled denim fabric intercepted from landfill-destined jeans. They fit perfectly around a standard BIC lighter – click below to see our current selection!
We're calling for radical social change and pledge to catalyze immediate efforts towards the long-term, sustainable cohabitation of all people, nations, and cultures.

If you feel called to spread our message and own the community mission for yourself, consider buying a patch!
Featured Posts
URGENT: Contact Gov. Walz and Lt. Gov Flanagan! DOC Appeal of Line 3 Must Continue!
  URGENT!!! Appeals of the PUC's conditional approval of Line 3 have been DISMISSED and now it's up to Gov. Walz and Lt. Gov. Flanagan to instruct their new Department of Commerce to re-file a "Petition for Reconsideration" of the FINAL PUC order approving the "Replacement" project before the February 12th, 2019 deadline. If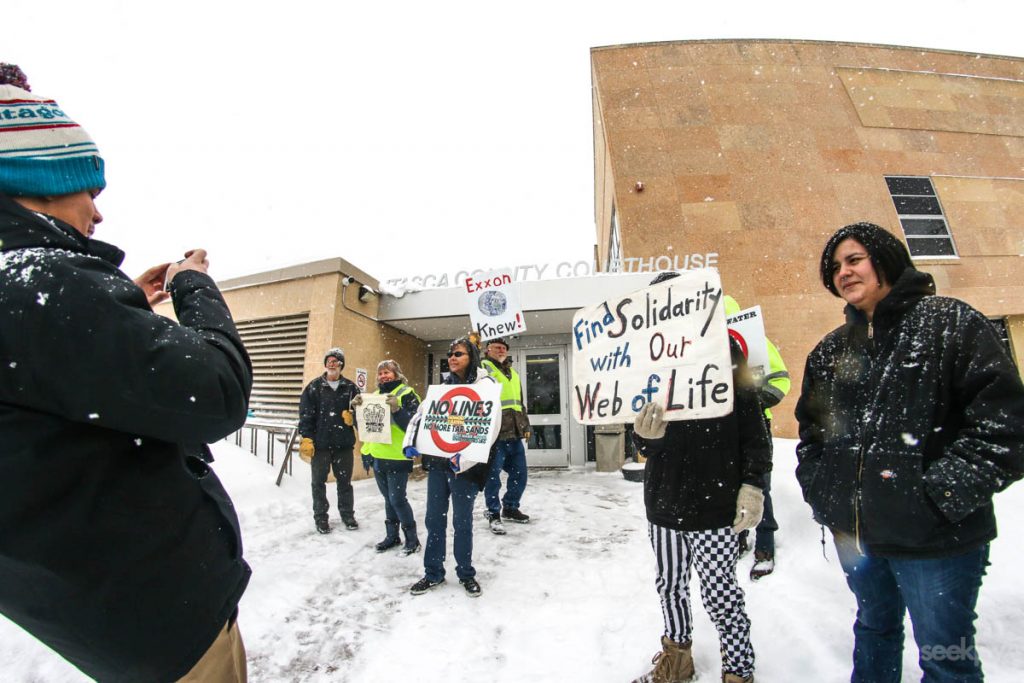 #4Necessity Valve Turners Action & Arraignment Recap
The four activists, acting as the group "Four Necessity" are Brenna Cussen Anglada, Michele Naar-Obed, Daniel Yildirim and Allyson Polman. The action was live-streamed via Facebook on the Four Necessity Facebook Page until local law enforcement demanded the phone be turned off prior to being taken into custody.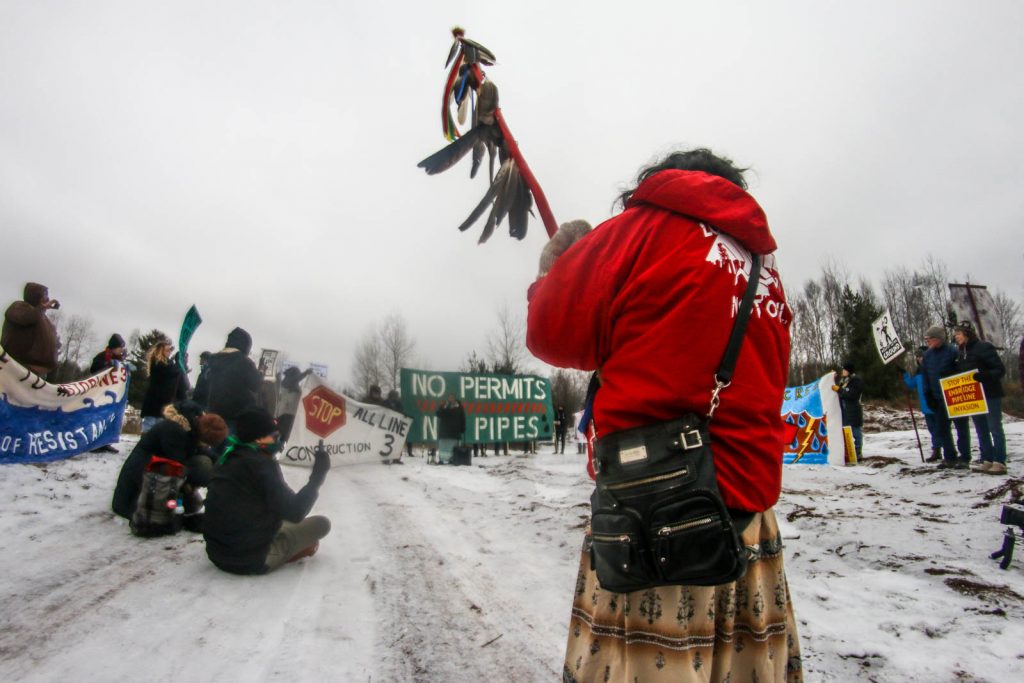 NO PERMITS // NO PIPES (#StopLine3 Action Recap)
The day before Minnesota's Department of Commerce announced their filing of an appeal of the Public Utilities Commission's Certificate of Need Permit for the Enbridge Energy Line 3 "Replacement" Pipeline, about a hundred two-leggeds gathered just south of Duluth Minnesota to expose a hidden pipeyard where Enbridge is storing a massive pile of pipeline sections
Home