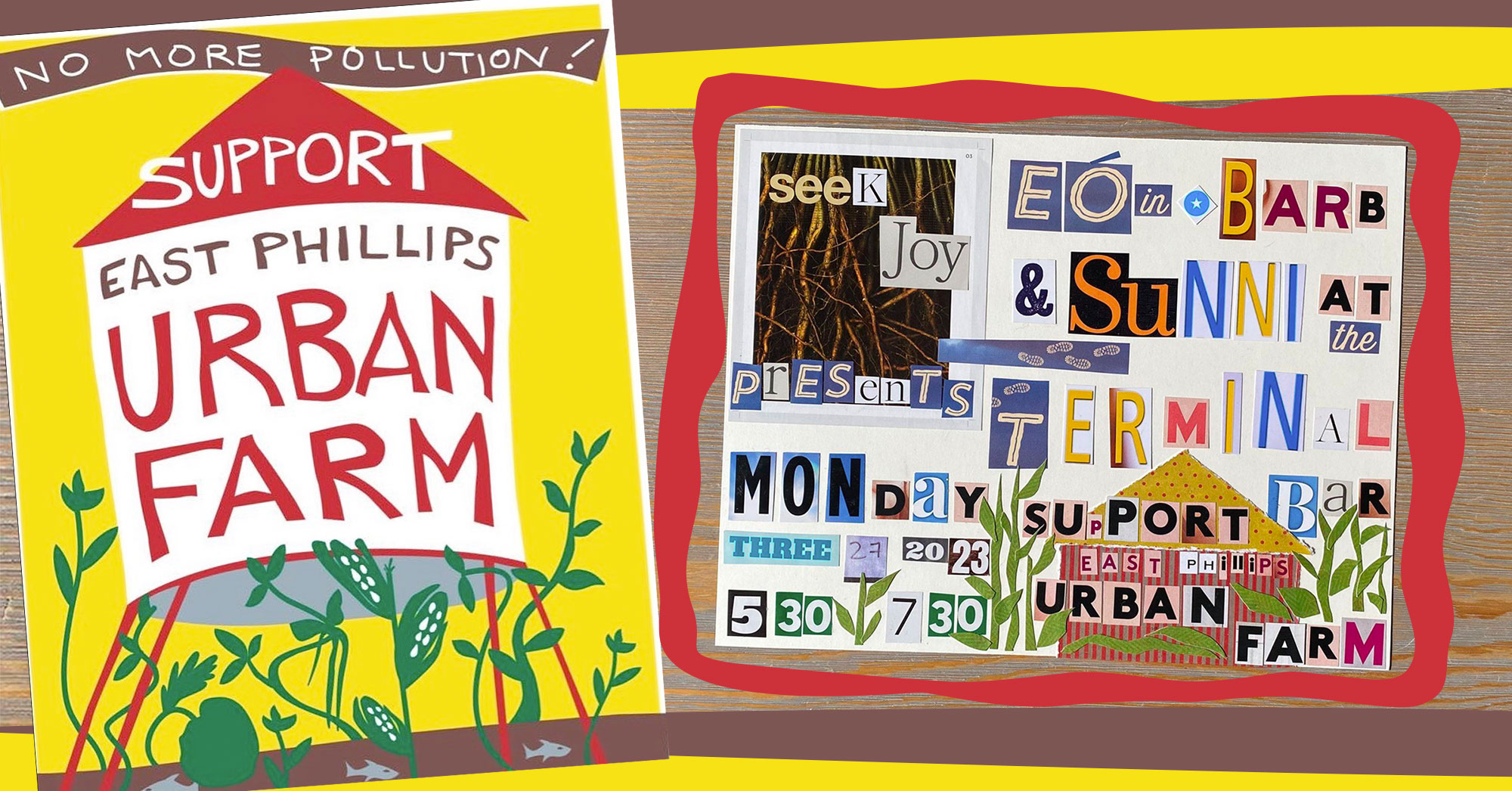 Join us for a benefit show on Monday, March 27th from 5:30-7:30p at the Terminal Bar in Northeast to support the East Phillips Urban Farm!
The event will include three sets of original music featuring singer/songwriters Barb Ryman, Eóin Small & Friends and Sunni Leilani and several community organizers working on this campaign!
The show is FREE but we're STRONGLY requesting donations inside cuz… that's that point!
SEEKJOY will also be hosting a small community marketplace splitting proceeds 50/50 towards the cause! If you're an artist and want to collaborate – reach out to seekjoy via the contact form on this website and/or via direct message on socials and we'll get things figured out
Can't make it to the show? Consider a donation to the "Protect East Phillips from the City's Pollution" campaign via GoFundMe: http://tinyurl.com/depotfund
More about EPNI and the East Philips Urban Farm, including current updates & calls to action can be found here: https://linktr.ee/epnifarm
Spread the word! Download the photo from this post and send it to someone you know who'd wanna come out 🙂