On Friday, September 20th, 2019 upwards 5,000 students marched on the Saint Paul Capitol in Minnesota as part of the international Youth Climate Strikes calling for immediate action to address the Climate Crisis.
The Youth Climate Strike's organizing website, StrikeWithUs.org, identifies a list of demands being called for by young people around the world. Under the first demand for a "Green New Deal" is the call for "a halt to all leasing and permitting for fossil fuel extraction, processing and infrastructure projects immediately."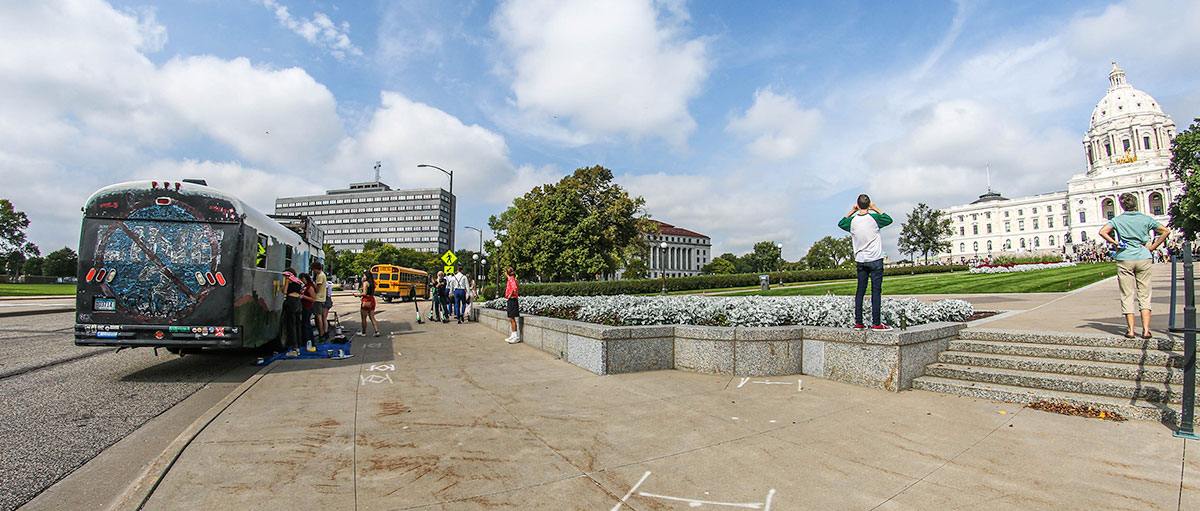 Minnesotans are amidst a very local, but globally significant, battle against the permitting of Enbridge's Line 3 Tar Sand Oil Pipeline Replacement Project which has been designed to increase capacity for Canadian Oil Producers to export their product to global markets. The Line 3 Replacement Project, if constructed, will pump 760,000 barrels of diluted bitumen (dilbit, also known as "Tar Sand Oil") each day across Minnesota and the headwaters of the Mississippi River.
Refusing to permit additional fossil fuel infrastructure, including Line 3 in Minnesota, is exactly what the youth are calling for. In solidarity with the Youth Climate Strike, the "#StopLine3 Skoolie" parked in front of the Capitol building and a group of artists lead by Dio Cramer added "The Time is Now" in large yellow letters.
As the painting took place, hundreds of youth stopped by the bus and added their signatures to the ever-growing "No Line 3" graphic on the rear of the vehicle.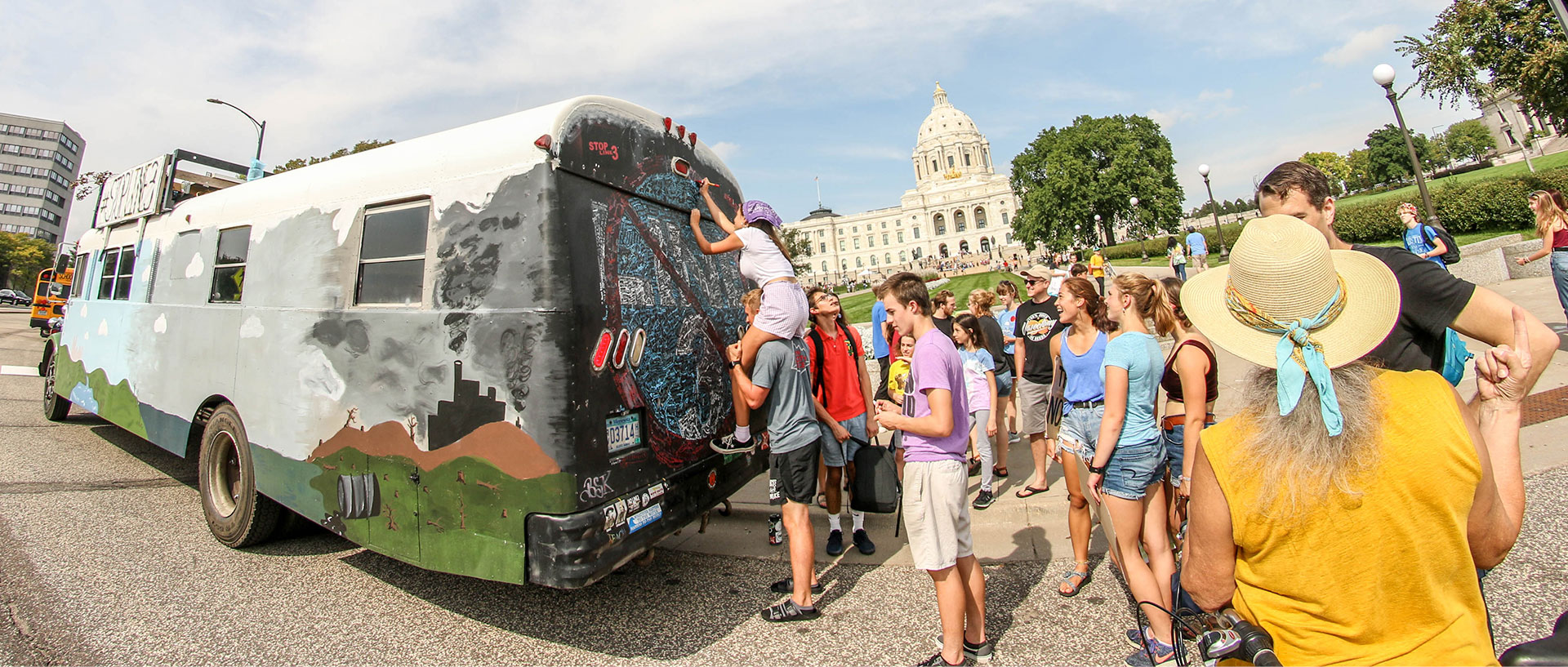 The time IS now, and we all must act. We are super grateful to all those who left their schools and places of employment to participate in the Youth Climate Strikes not just in Saint Paul, MN, but around the globe.
For a little video about the mural behind the lettering, feel free to check out the Painting of the Bus with Dio Cramer.
Regardless of whether you have just gotten involved with the Climate Crisis movement and the fight to #StopLine3 we look forward to seeing you this Saturday up in Duluth, MN for the Gichi-Gami Gathering to Stop Line 3 at Gichi-Ode' Akiing Park!