The SEEKJOY Community collaborated on an event to raise awareness about the final four dates of questioning and deliberation by the Public Utilities Commission to determine whether the Line 3 Replacement Pipeline Project should be approved or denied.
The action, "Portage to the PUC" involved participants setting boats in the water at Harriet Island, paddling across the Mississippi River to the concrete landing where Sibley Street meets the river from the downtown side and portaging the canoes with banners & signs to the Metro Square building where the PUC offices are located.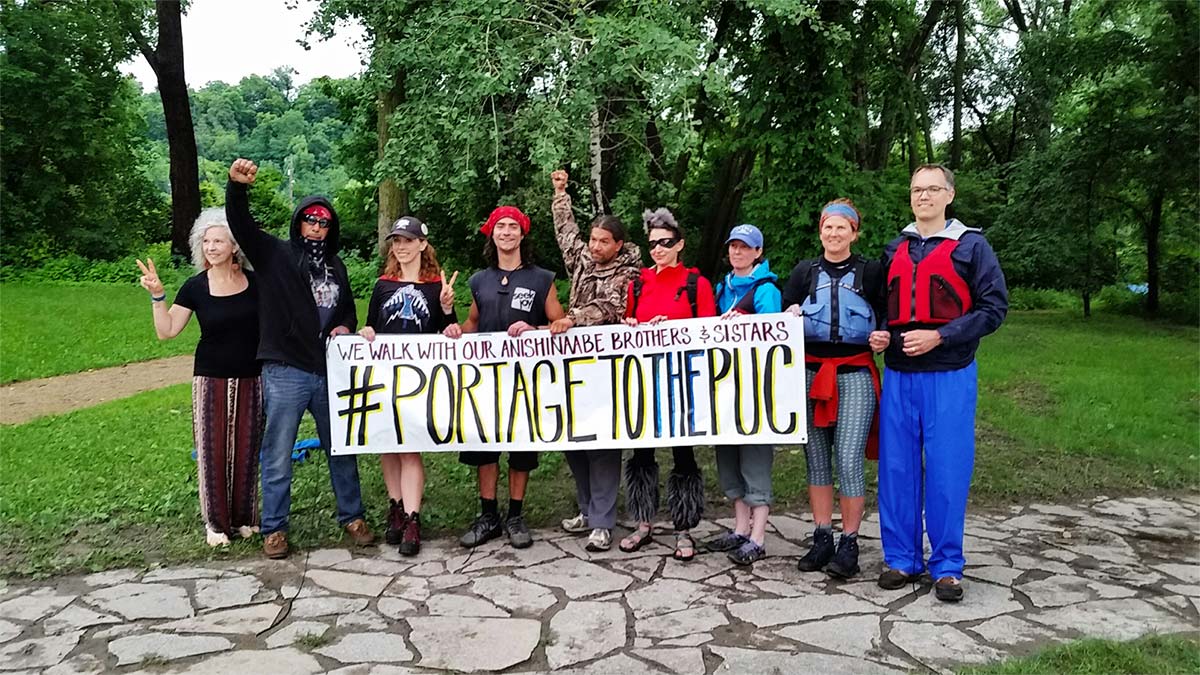 ---
The portage included four watercraft: three canoes & one kayak.
Local law enforcement and the fire department graciously provided safety boats to oversee the voyage. A photo-journalist from MPR News and a representative with Greenpeace USA captured photo throughout the event.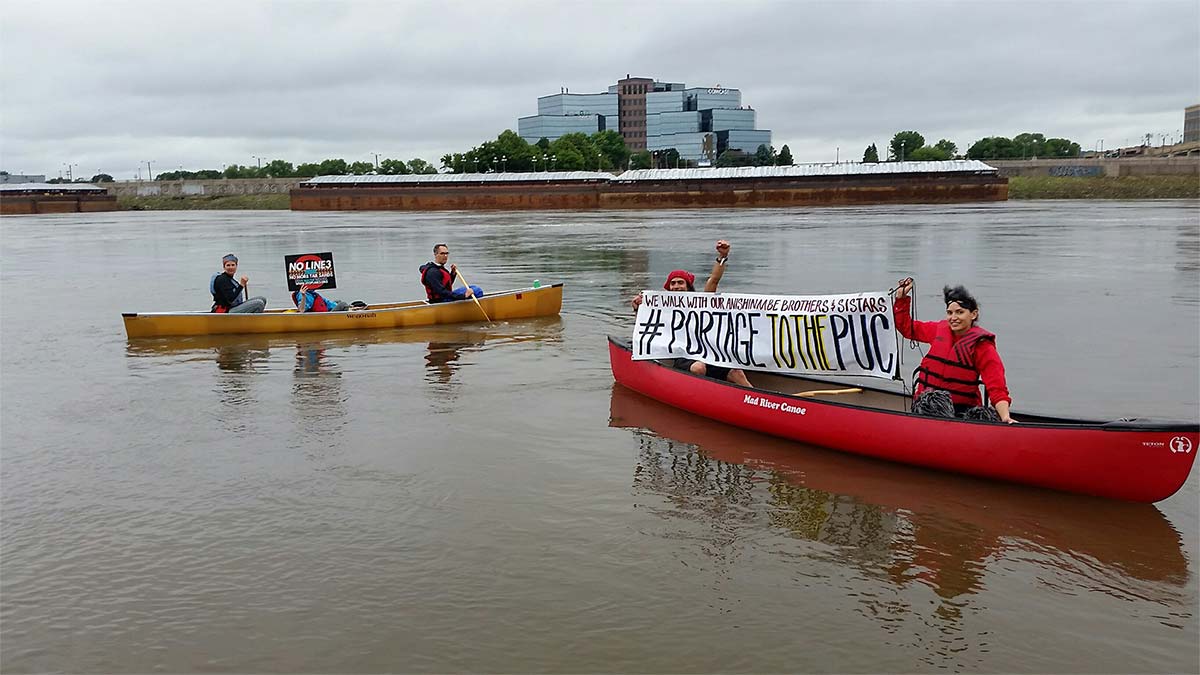 ---
The SEEKJOY Community Action as part of the #SYLFFIRE initiative made the front page of MPRNEWS.org in THIS POST and accompanied the WCCO News video recap of the opening day of final deliberations at the PUC.
We're grateful to all of those who participated in and supported this effort to drive awareness to the final deliberations inside the PUC regarding whether or not to approve or deny the Line 3 Replacement Pipeline Project.